Protect Health and Independence With Personal Emergency Response System (PERS)
Our personal emergency response system can provide the protection you need in an emergency and allow you to age at home with more independence.

USA Owned & Operated
USA Support

USA Dispatch

Zero Activation Cost
Personal Emergency Response Services in USA
With our PERS devices, you can get the emergency medical alert support you need with just the touch of a button. They can be worn as an emergency response bracelet or as a necklace, and they can ensure that you get the help you need when you need it. Once the button is pressed, our Personal Emergency Response devices can activate the base station to connect you with an emergency response operator. From there, the operator will see what kind of help you need and make sure you get the appropriate response. This could be as simple as contacting a family member on your contact list or calling to dispatch emergency services.
Features and Benefits of Our Personal Emergency Response System (PERS)
We understand that different people have different needs when it comes to personal emergency alert systems. That is why we offer emergency medical alert services with an array of elderly alert systems and devices to meet the needs of different people. These are some of the features and benefits that are available from Lifelink USA medical emergency alert systems.
Protect Yourself With Lifelink USA
No one wants to be a burden to their loved ones or lose their freedom. Through our Digital Healthcare Solutions from Lifelink USA, We have the opportunity to change the concept of common home healthcare. We can help people look forward to rather than dread support from others.
Choose Your Best PERS Medical Alert System
Personal Emergency Response System (PERS) is a great way to ensure the safety of senior citizens with different needs. We offer an array of devices that can help you find what device is right for your situation.
Affordable Medical Alert Systems Senior Citizens Service
Lifelink USA offers some of the most reliable solutions for senior alert systems in the USA.
Our in-home senior alert devices can be a vital lifeline in the event of an emergency. The two-way speaker enables clear contact with our emergency response operators at the touch of a button, and our operators may remain on the line with you until assistance arrives.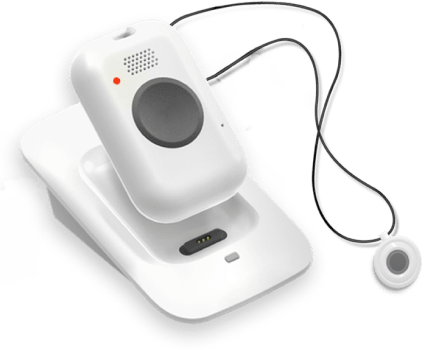 With our On-The-Go PERS devices, you can take the protection wherever you go and it works with the AT&T® cellular network. They have two-way audio and GPS locator, plus the system is light and easy to wear for people who live more active lives.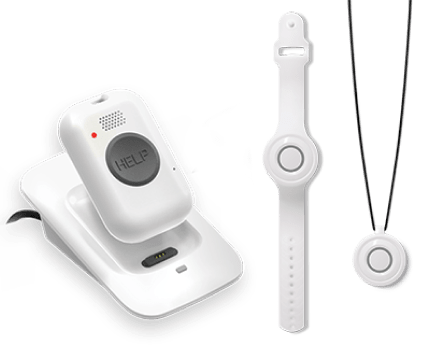 Our LTE medical alert system can provide protection without the need for a landline. It has two-way audio for easy communication and advanced GPS locator so you can be found no matter where you are when you need assistance.
Peace of Mind With Lifelink USA
Lifelink USA is a nationwide company and we take great pride in the medical alert monitoring services we provide in the community. Whether you need protection for yourself or a loved one, we would be happy to answer any questions you may have. Our support professionals are standing by to take your call.
Live a Fuller Life While Having the Protection of a Medical Alert System
Our home medical alert devices offer the perfect solution for seniors who want home healthcare while being able to manage their own lives with added protection from 24/7 emergency response.
The alert button is comfortable to wear and I feel much better being at home knowing that I can always get emergency assistance if something happens.
The people from Lifelink USA were very helpful in setting the system up and teaching me how to use it. Now I can age at home and my family does not worry as much about me having any health issues when they are not around.
This device made a big difference when I had a recent fall and was unable to get to my phone. The button provided a quick response and the operator was helpful by talking to me and calling for an ambulance.